Space, vigil of the European historical heritage
September 17, 2021

Category:

News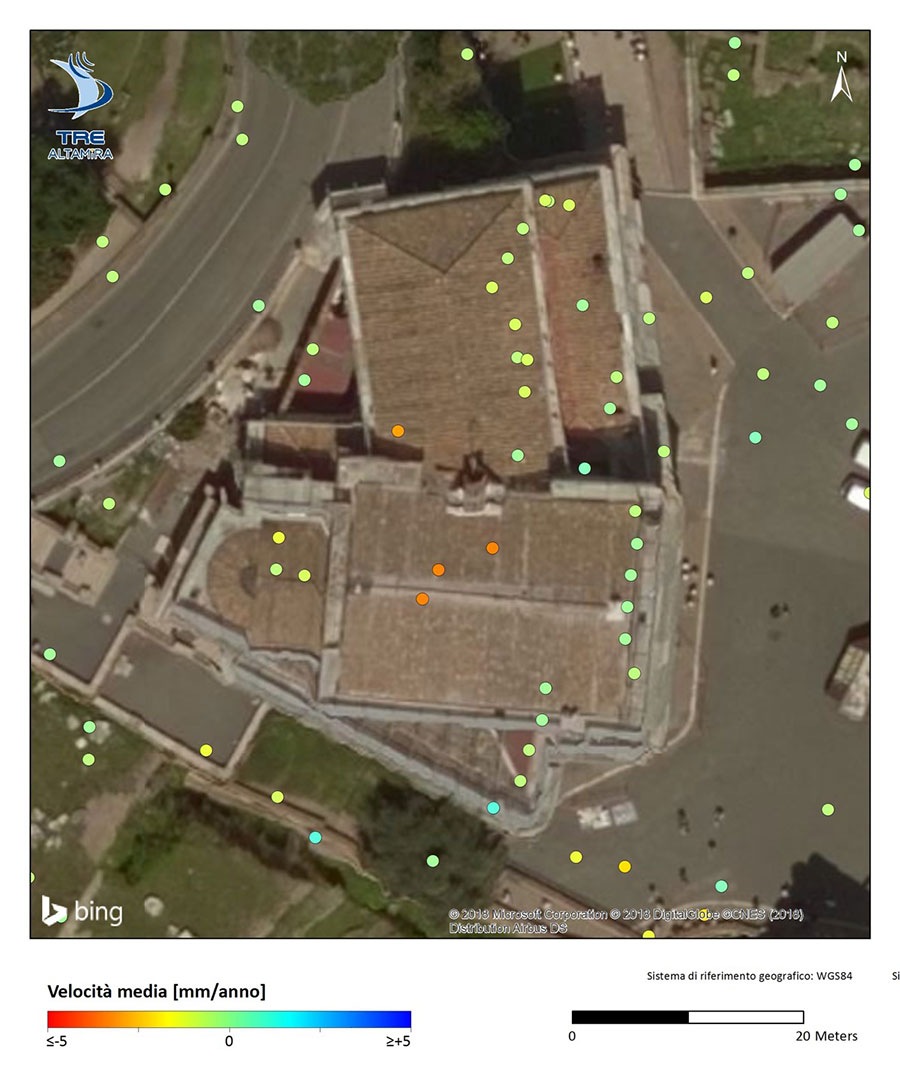 Eternal Rome… What if we suggested that you revisit these two words from space, in a new light?
As the European Heritage Days open the doors of remarkable monuments for a weekend, CLS associates its story to this event: without these architectural testimonies, symbol of so many ancient civilizations, their greatness and their culture, how to tell the history?
And it is a new approach that is invited today: space at the service of the preservation of our heritage.
Thanks to millimeter precision in measurement, the InSAR satellite measurement technique has demonstrated its unequalled surveillance capabilities to detect the slightest movement, the smallest shift, which could weaken and endanger these marvels from ancient times.
In Rome, from space, several buildings, churches and other exceptional places were thus able to be scrutinized, their smallest movement reported in order to allow the implementation of restoration work… like San Giuseppe dei Falegnami, which was built between '500 and '600 centuries.
Better protect them, beyond time and space because they testify, and make us dream. Would a world without culture, emptied of this essential heritage, make as much sense?
A look to the past and the eye riveted on the present and the future, on other themes: bridges, these giants of iron, stone and steel, our dams which ensure water resources, the subways, are also monitored thanks to the InSAR expertise of our subsidiary TRE Altamira.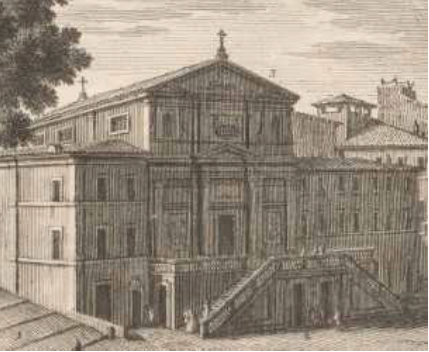 And tomorrow it will be our wind farms, whose development is increasing, to join the objective of Net-Zero* recommended by the IPCC (Intergovernmental Panel on Climate Change), which will be equipped with this technique that also measures the wind from space, for a fine measurement of the wind resource.
The environmental, societal and economic stakes are global.
*Net Zero means no net emissions of CO2, which means that we are not adding new amounts of CO2 to the atmosphere. It is a net emission, emissions can only continue if they are balanced by absorbing an equivalent amount of CO2 from the atmosphere, for example through reforestation or capture.
Principal Image Caption: SqueeSAR® results using TerraSAR-X. The Time Series of a measurement point upon the roof seems to provide motion acceleration information starting 2 months before the collapse. The church of San Giuseppe dei Falegnami is placed in Clivio Argentario close to the Campidoglio and Via dei Fori Imperiali, and was built between '500 and '600 centuries.
30th August 2018: the partial collapse of the church roof.