The Grand Paris Express, monitored from space by Tre Altamira, a CLS subsidiary
January 19, 2022

Category:

News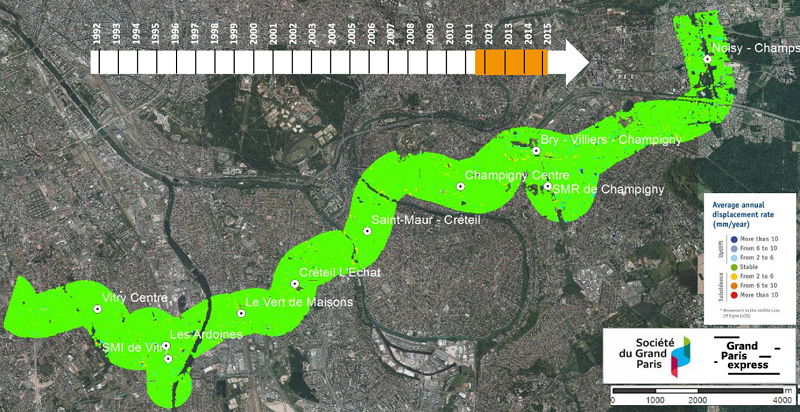 What is the relationship between the construction of Lima's or Barcelona's subway, the extension of a new metro in Los Angeles or the extension of the metro in Sydney?
All of these major projects are being carefully monitored from space by the CLS subsidiary TRE ALTAMIRA.
Capable of measuring the deformations induced in the structures by the works with millimeter precision, the satellite imagery and expertise of TRE ALTAMIRA constitute a real warning system in addition to the conventional measurements commonly used.
Monitoring of ground mouvements
With the extension of the Paris metro, ground movements are thus subject to increased monitoring.
This project of 200 km of metro with 68 new stations should be in service by 2030. A historical study has been issued to know the surface movements on the area between April 1992 and March 2015.
Since the beginning of the project, we have been delivering monthly and annual analyses based on images from the TerraSAR-X satellite mission (led by the German Space Agency, DLR).
The satellite imagery we provide is a tool for monitoring all stages of civil engineering projects – from design and initial plans to construction and commissioning operations.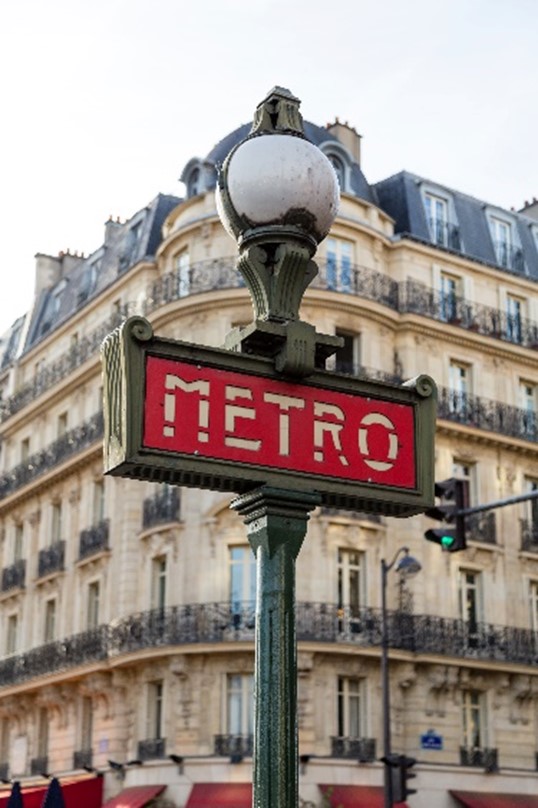 Satellite interferometry: A key technology for measuring infrastructure movement
Monitoring civil engineering infrastructures, whether they are subways, buildings, dams, bridges; InSAR's ability to investigate time lapse makes it a tool of choice for detecting and understanding ground movements in urban areas affected by ground instabilities.
More generally, these results confirm the usefulness of satellites in risk assessment. Detecting them, then mapping them, means better management of geological risk and also gives public or private authorities the means to inform, raise awareness and warn.
Credits: Grand Paris Express of the Société du Grand Paris. Movement map from the analysis of InSAR results produced with data from the TerraSAR-X mission. Green indicates that no ground movement has been detected.