A CLS innovation: a new service dedicated to solar energy using land use study
May 3, 2021

Category:

News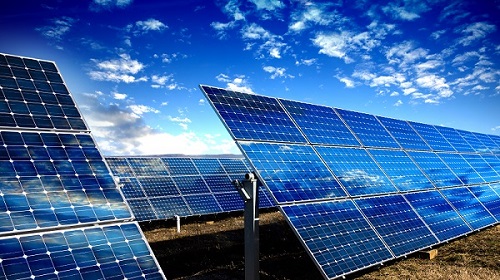 Photovoltaic energy is an important issue for the climate. In Europe, according to a report published in May 2020 by the Energy Regulatory Commission, energy use is the main source of greenhouse gas emissions for our old continent.
The growth of green energies in Europe and elsewhere is therefore strategic in the fight against global warming and is also a major challenge for energy operators.
This new CLS service dedicated to the implementation of photovoltaic farms has been designed in synergy with various CLS teams. CLS has been a major player in the energy sector for more than 30 years, with expertise recognized worldwide by major energy operators and customers in more than 30 countries, who we have enabled to operate while limiting risks to the environment.
Today, this sector is undergoing huge upheavals that our experience enables us to support. The ecological transition is underway, and projects are multiplying. Thanks to its experience in the maritime and terrestrial sectors, CLS is positioning itself in the offshore wind and solar sectors.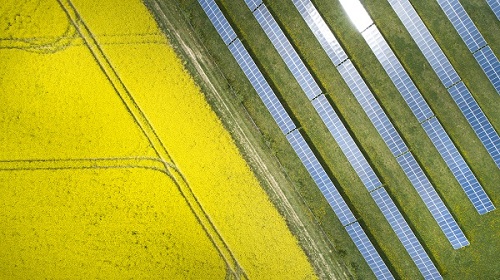 The establishment of photovoltaic farms
Everywhere, installation projects are taking shape and solar panels are beginning to cover land in our cities and countryside. But how can one identify the most appropriate places, which are neither agricultural surfaces nor protected areas? This is the problem that solar energy operators are facing, a problem that has remained, until recently, without an effective answer.
Today, our expertise and our capacity for land use studies have enabled us to develop a simple, effective and replicable method, providing professionals in the sector with a new service aimed at determining the best sites to install photovoltaic power plants.
Studies to identify favorable areas for the implementation of solar farms are offered by our experts.
The CLS methodology in 3 key steps:
Identify
Exclude unsuitable areas (steep slopes, northern exposure, state forests, protected areas, etc.).
Search for areas that meet the criteria required by the clients (agricultural or industrial wastelands, certain types of afforestation, etc.).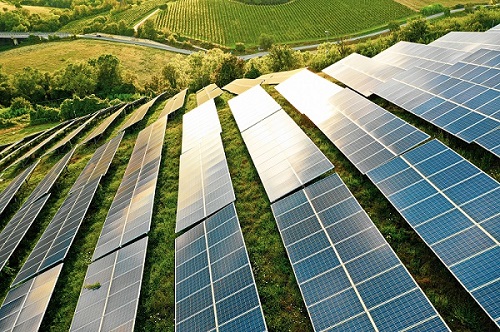 Expertise
Merge multi-source data.
Group constraints (land use & regulations).
Identify the best sites of interest by combining geo-referenced sources (aerial, satellite, DTM) of which we have the control and expertise.
Inform
Identification of available plots for implantation.
All this information is made available via an interactive and easy-to-use web interface.
Discover our solutions for your photovoltaic farms projects
Offshore wind power, another CLS innovation in the service of renewable energy
Wind strength and the estimation of the expected energy potential are closely linked.
Since 2005, CLS has been preparing the ground for offshore wind energy thanks to its expertise in wind-wave currents and in SAR (Synthetic Aperture Radar) satellite data coupled with in-situ measurements, with partners such as ESA (European Space Agency), CNES, DTU (Delft University of Technology), TOTAL, and in the framework of the CARAVELE project with France Energies Marines. The studies we have conducted have allowed us to recognize the undeniable contribution of SAR in wind estimation.
R&D and innovation are our driving forces. Thanks to the contribution of artificial intelligence, the wind potential at the level of the turbines, between 100 and 200 meters from the surface, is calculated by our experts. This calculation is essential because it directly determines the associated energy potential (number of kWh).