Wind Energy: The French Ministry of Ecological Transition grants its confidence to CLS
September 21, 2021

Category:

News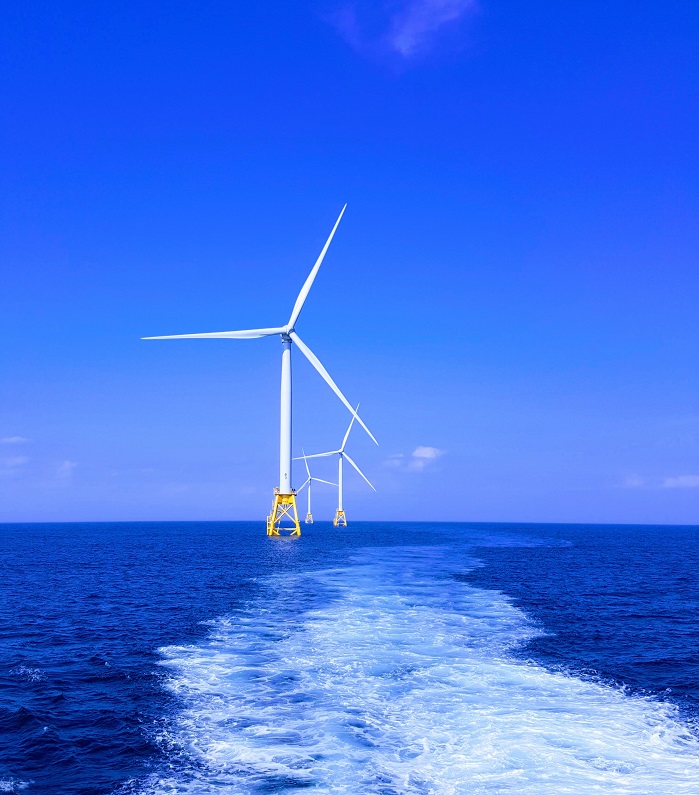 CLS is proud to announce the completion of an offshore wind energy deliverability study for the AO4 Normandy project on behalf of the French Ministry of Ecological Transition's Directorate General for Energy and Climate (DGEC).
For offshore wind energy, it is essential to accurately estimate the deliverable in order to better size projects and optimize their technical and economic performance.
CLS has developed and perfected the technology known as SARWind which uses SAR satellite (Synthetic Aperture Radar) imagery boosted by a Machine Learning process validated with in-situ data.
SARWind can not only accurately assess the deliverability over time (18 years of measurement history), but also over large study areas, thereby providing a solution to the problem of analyzing an area with the potential to house a wind farm.
In addition to LiDAR measurements and past wind calculations from meteorological models, this study contributes to derisking the future wind farm project in Normandy.
This wind farm off the Cotentin coast, scheduled to come into operation in 2028-2029, will have an installed capacity of around 1,000 megawatts (MW) and will be the eighth in France and the fourth in Normandy.
"We are proud to have been given the opportunity to contribute to this amazing project through this study.
At CLS, we're able to measure what the eye can't see: the wind.
From Space, we can not only see its direction & its strength in very high resolution at sea level but also at the level of the turbines making it possible to accurately calculate energy production. We merge huge amounts of data to make them intelligible and instantly usable. SAR (Synthetic Aperture Radar) satellite imagery, combined with atmospheric models and complemented by LiDAR data, ensures a fine assessment of wind power potential. This wind farm is a new challenge to reach the renewable electricity production capacity target that our country has set itself." said Laurent Guerlou, Marketing and Sales Manager of the Energy BU at CLS.
The contribution of satellite imagery to the energy transition is underway.