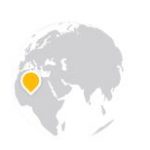 Opsealog announces the positive results of its fuel efficiency Proof of Concept (POC) carried out in partnership with TOTAL E&P ANGOLA, for a fleet of 15 vessels (including PSV, AHT, TUGS, FSIV) over a 6-month period.
Marinsights solution includes:
Predefined dashboards: KPIs, notifications and recommendations
Direct access to the database through Excel, Power BI and other data visualization tools
Consulting Services: customized reporting, additional data visualization, specific analysis, training on data management, among others.
Thanks to the proactive involvement of TOTAL E&P ANGOLA, vessels' management and OPSEALOG team, the initial target of 8% fuel savings was exceeded, and the final reduction reached 11,5% (eq to 836 kUSD) for the 15 vessels over the period.

Marinsights helps clients generate efficiency in the following use cases:
Environmental Impact
Fuel
Fleet Utilization
Cost Control
Marinelog has helped E&P clients reduce the carbon footprint of their Marine operations 10% in 2019
Opsealog proudly announces its 2019 Environmental Impact results of Marinsights service, having achieved an impressive 10% reduction in Gas Emissions related to Marine Offshore Operations in partnership with its E&P clients. Monitoring over 400 vessels worldwide, the company aims to reduce even more the environmental impacts at sea in 2020 by promoting good practices and assuring procedure compliance.