CLS and its subidiary Prooceano help coordinate first response for any emergency at sea (man overboard, container overboard, helicopter crash …).
The system developed by CLS is modular, integrating all metocean data, vessel traffic information, Search and Rescue procedures, regular discharges forecast and pollutant spill forecast.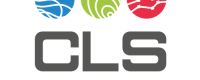 CLS Solution
Meshes are generated based on parameters specified in the IAMSAR MANUAL (1998).
Allows for 4 search mesh patterns: Parallel lines search, Creeping line search, Expanded Squares search, Sector search generated according to the type of vessel or aircraft
Perform the operation (fixed wing / helicopter / boat) and provides meteocean conditions.