CLS Southern Africa mobilises metocean programme in Suriname
October 15, 2021

Category:

News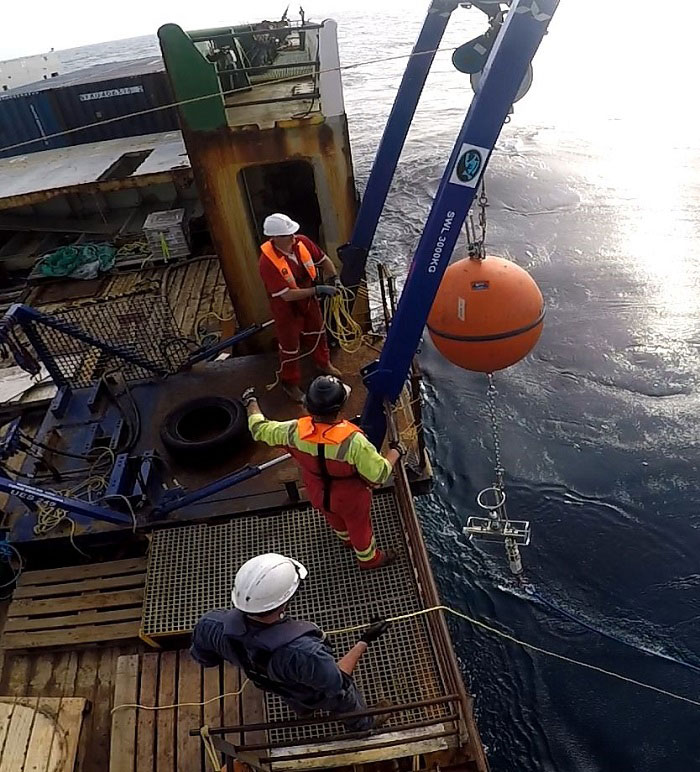 CLS Southern Africa (CLS SA), a subsidiary of CLS, was awarded and recently mobilised a metocean programme in Suriname for B58 Joint venture (TotalEnergies and APA).
The programme comprises current profile, wave, water level, meteorological and water quality measurements at 6 locations for a period of 12 months, using a combination of short near-seabed moorings, a long I-type mooring and a 3m surface metocean buoy.
Photo: © Benthic Solutions Ltd
The moorings were deployed over a period of 10 days from the Bourbon Sapphire, under existing charter to Benthic Solutions Ltd (BSL) who were performing an environmental baseline survey (EBS) in the same block. The layout of the vessel in terms of lifting equipment meant that innovative solutions were required for safe deployment of the moorings using a combination of vessel crane and A-frame fitted for the EBS.
For the provision and deployment of the equipment CLS SA worked closely with another CLS subsidiary, Woods Hole Group. Logistic support in Suriname was provided by the client, who enabled our team to navigate the visa and quarantine requirements with relative ease.
All equipment is scheduled to be serviced midway through the measurement programme, with the metocean buoy transmitting data in real-time to a password-protected website for the client to access.
This is the first project for CLS SA in South America and brings the total number of countries in which projects have been conducted to 58.